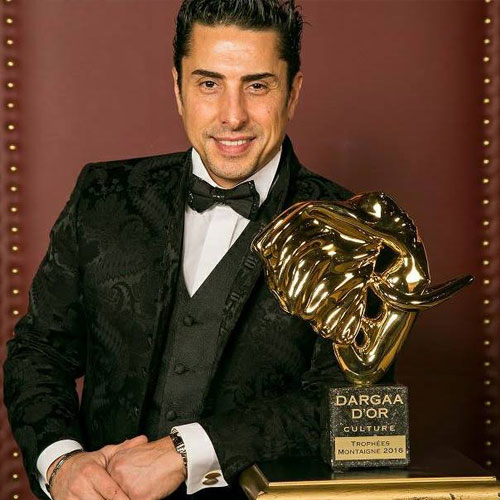 The Belgian artist Anis Dargaa is a graduate of the Academy of Fine Arts in Liège where he will study for 8 years art and its various disciplines. But it is in oil painting and self-taught, he chose to express himself.
Born in Liège in 1972, he shows a keen interest in the arts at a very young age, and it is his passionate mother who drives him to follow this unconventional path, but for which he reveals a real gift. At the age of 6, he is enrolled in the Chiroux Creative Workshops in Liège, extracurricular activity workshops based on the discovery and realization of various arts, such as painting, sculpture, clay modeling, pottery, basketry, pyrography, and so on. at 14 years old. Then, he goes to the theater at the Gretry Academy of Liège and also in extracurricular activity for 4 years, which will allow him to develop his sense of expression, to learn to better express his emotions and to let free to his feelings.
This learning will benefit him in his pictorial art on two levels. First, his works are a reflection of his deepest feelings and emotions. Secondly, the contact with the public makes him want to share his works by exhibitors. The staging is also present in his art and during his exhibitions, in fact, he likes to explain to the public his works with the same fervor as during their creation, so that they enter into communication with him and that 's install a real sharing. As for these studies, he will pursue them from 1987 to 1995 at the Royal Academy of Fine Arts in Liège and will obtain a degree in graphic art and advertising. But it was from 1990 at the age of 18 that he made his first works and organized his first exhibitions in Liège, which will be followed by many others throughout Europe until 1999.
From 1999 to 2005, he put his art to the benefit of advertising. Since 2006, his art has an international dimension, he travels the world and exhibits his work in galleries or prestigious places. He recently marketed his own jewelery collection and, more recently, he has teamed up with a major Belgian luxury chocolate brand, Les Chocolats Charlemagne, to produce pralines whose form is inspired by his works.
He has won numerous prizes, the Prix Initi'art, the O'patrimoine Prize, the City of Cannes Prize, etc. Some of his works are part of a private collection and others have been acquired by museums. He is notably referenced by the "Art Viewing Program" of the Guggenheim Museum of New York and he has his referencing and his official listing on www.artprice.com He also participates in many art fairs such as the ArtEvent of Antwerp, the Linéart in Ghent, Art-Cannes ... He is also a member of the National Council of Art Plastics.
---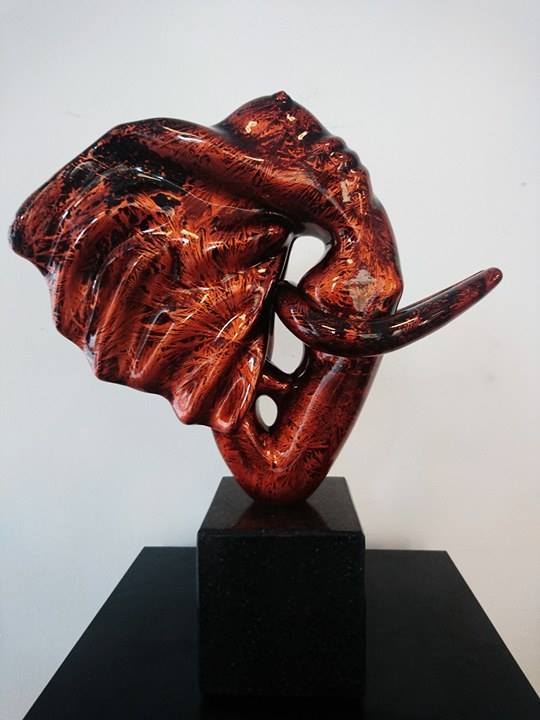 Eléphantasme organique
Tarif : 18000 Euros